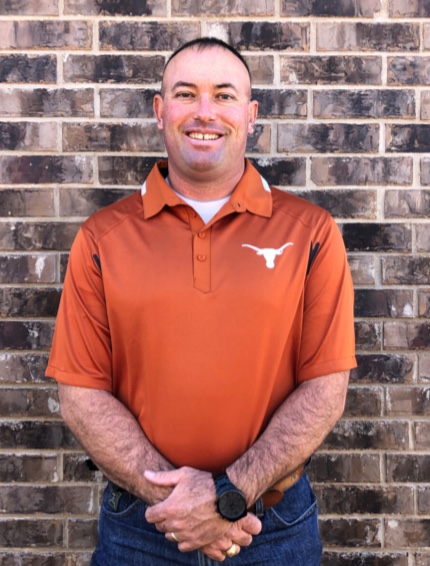 Howdy,
Welcome to The Texas Sports Turf managers Association. My name is Weston Floyd, and I am the TXSFMA president for 2020. I am an Athletics Field and Sports Turf Specialist at the University of Texas, and proud to represent Texas STMA for the coming year. The Texas STMA was established in 2004 by merging the North and South Texas STMA chapters to better serve sports turf professionals and the turfgrass industry in Texas. Our organization is comprised of professional turf managers across the state that manage college and university facilities, parks and recreation departments, school districts, private sport facilities, and professional sport venues. There is a plethora of knowledge around this state and in our industry for a turf manager of any level. We have outstanding professional and academic members that can assist you with any problem you may be facing.
If you are already a member, we are glad you are a part of TXSFMA and look forward to seeing you at a field day this year. We have many members that do an outstanding job day in and day out under, sometimes, ridiculous demand or circumstances. We hope to showcase those members at events like this so others who might be searching for answers can get some help or ideas. If you are not member or are new to the group, we hope you will consider joining us and let us become another tool in your tool box. While membership is not always something an employer sees as a necessity, we strive to provide a product that is worth your time and money. We meet several times a year for our field days and equipment demonstrations. These events allow our sponsorship partners to showcase their products and they might help you with a need at your facility. We could not run our organization without their outstanding support and hope you will talk with them when you attend an event and let them show you their product. As a member, you will have access to our website, which has information providing industry news, turfgrass resources, and technical information. We also provide scholarships to students who are pursuing a major in the turfgrass industry and those currently employed looking for continuing education. I know we can help you in your professional development, as well as any personal goals that you have set for yourself. If you have questions or are looking for resources, please email a board member and we will try to assist you in any way possible. Our chapter executive, Benjamin Bauer, is also ready and willing to help you in any way and you can reach him at [email protected].
I am excited for this year and for TXSFMA. We have a lot of great people involved in this organization that truly love this industry, and they want to help promote it in our great state. I am honored to be trusted with guiding our organization this season, and hope to see you at an event soon.
Sincerely,
Weston Floyd