Uncategorized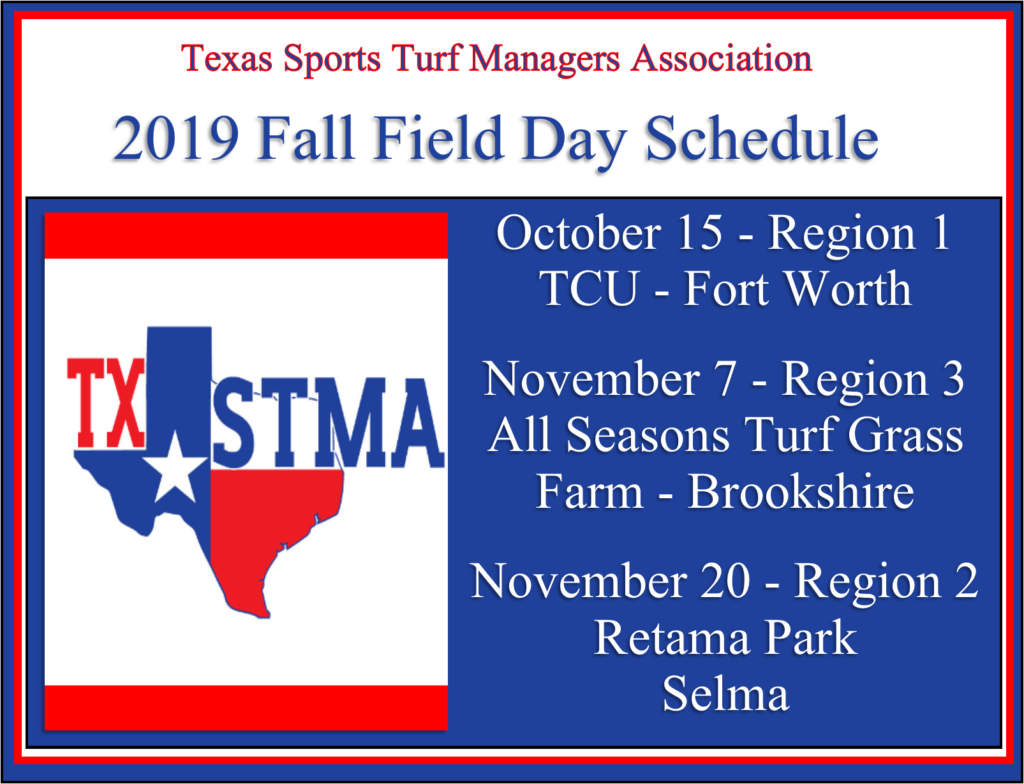 Fall Field Day Schedule
Join us in your region for 3 great Field Day events hosted at unique facilities.
EVERY TXSTMA event is free to current members and include:
Networking Opportunities
Connect, interact and learn from your peers.
Share your experiences and expertise.

Facility Tours and Field Demonstrations
Learning opportunities as we tour facilities and have field demonstrations of specific practices and techniques from our hosts. Lots of time for questions and answers.
Lunch!
Our lunches are always tasty and FREE!

Education
Great speakers on agronomic and management topics.

Product and Services Presentations and Mini-Trade Show
Terrific opportunities to see the latest and greatest products and services from our awesome sponsors!
Like all TXSTMA events, registration for current members is FREE thanks to our generous sponsors! If you are not a member, join or renew today and you will be eligible to attend any or ALL of these great events. Click these links to: Join or Renew
Registration for all 3 events on right side column. Join us!! >>>>>>