Uncategorized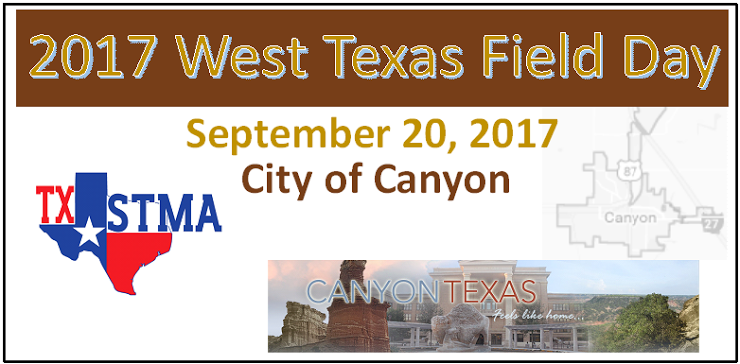 West Texas Field Day – September 20
It's time once again for our
West Texas Field Day
The TXSTMA is proud to announce that our 2017 West Texas Field Day
will be held in The City of Canyon on September 20!
Our host will be Brian Noel and Greg Carroll of TXSTMA.
Once again we will have an action packed day of tours,
demonstrations, and education. Lunch is included!